LocalTapiola Life managed to increase the lifelong security of its customers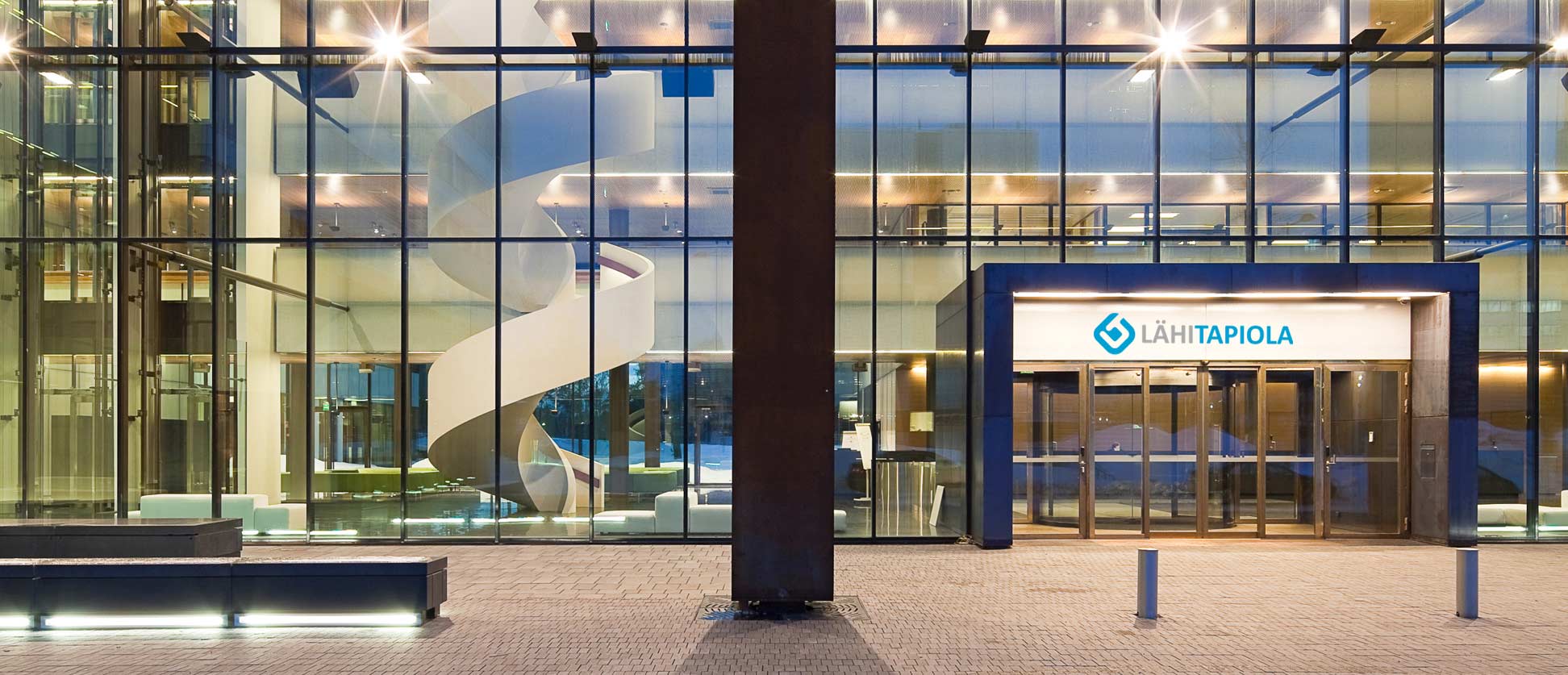 LocalTapiola Life's customers have welcomed last year's revamp of the investment services, which make the benefits of a major insurance company's investment activities available to all of our customers.
Our customers have the opportunity to invest their assets in the same instruments as the investments made by LocalTapiola Life. There are now 18,000 customers covered by the new insurance asset management services.
LocalTapiola Life renewed its group pension insurance in November. Insurance pricing was modernized and a new range of investments also enables group pension customers to take advantage of LocalTapiola's investment expertise and the benefits of large investors. Group pension insurance is an effective way of engaging and rewarding staff. It is an excellent solution when a company wants to give its employees a good pension coverage.
LocalTapiola Life customers were paid a total of EUR 353.4 million in compensation and EUR 62 million in return on sav-ings under insurance of which EUR 8 million were bonuses.
LocalTapiola Life's operating profit was EUR 63.3 million (EUR 48.4 million) and its total result was EUR 33.0 million (EUR 64.0 million). The decline in profit was due to lower investment returns compared to the previous year. Total expense loadings and bonus payments increased by 7 per cent. The result for risk premiums collected was EUR 36.2 million (EUR 22.6 million).
Premiums written continued to increase in term life insurance and group pension insurance. Investment services acquired new customers. Total premiums written decreased as Private customers' savings sales diminished. Solvency developed positively.
LocalTapiola Life's solvency and financial position are strong. LocalTapiola Life's own funds are 2.1-fold in relation to the solvency capital requirement.
Comments by Minna Kohmo, LocalTapiola Life's CEO:
Finnish people have shown strong levels of trust in LocalTapiola Life. In order to further improve the customer experience, LocalTapiola Life introduced a digital application service for term life insurance, making it the first company in Finland to offer this service. Alongside improving the customer experience, the service significantly boosts the efficiency of the sales process and risk selection work.
We also renewed the Smart Life Insurance well-being service to meet today's customer expectations. Smart Life Insurance is Finland's first service package that combines the economic security provided by insurance and helps our customers to live more healthily.
In 2019, we will continue to develop our digital services to improve our customer experience. Our goal is to be a forerunner in customer experience in personal insurance.