LocalTapiola's services for major customers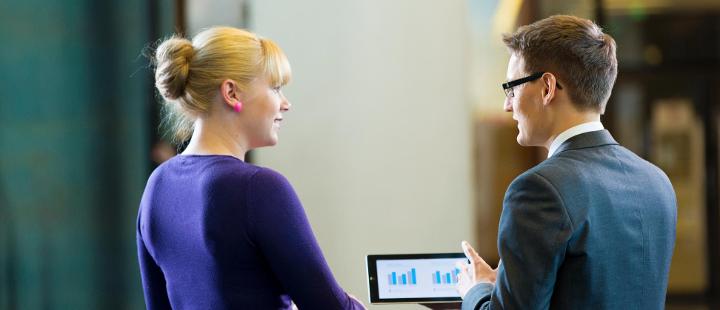 Thank you for choosing us as your insurance and risk management partner.
On this website, we have collected some information you need to use our services. Your designated contact person is more than happy to help you with any questions you may have on transacting with us.
Insurance information and certificates
Take care of your corporate insurance transacting easily in our Online Service. In the Online Service, you can update policies, print validity certificates and file loss reports.
Not all certificates, such as the liability insurance certificate in English, are available in the Online Service. If you cannot find the certificate you are looking for in the Online Service, please contact the customer service for major customers.
If, while ordering an insurance certificate, you see the error message "The service is temporarily down, please try again in a moment", the update processing of the policy has not been completed yet. In this case, you cannot print the certificate yourself and you are advised to contact the customer service for major customers directly.
Log in to the Online Service. The online service is in Finnish.
Free-of-charge risk management services – available to you
On the RiskiHelppi website, we have compiled information on various risks and their management. The website features a number of useful instructions, forms and tools. We also offer online training events for your use on themes such as occupational safety and help with threats. Visit the RiskiHelppi.fi website. The service is in Finnish.
Useful materials
Insurance terms and conditions, and brochures
Click the link to access LocalTapiola's standard terms and conditions. We have submitted any insurance terms and conditions agreed upon on a customer-specific basis to you separately.
Customer service for major customeras
tel. +358 9 453 3100 (Mon–Fri 8am–4pm)
Report a loss
by following the procedure agreed with your company
in the Online Service
on telephone, tel. +358 9 453 3300 (Mon–Fri 8am–4pm)
Insurance line-specific claims service numbers

Occupational accident compensation
Supervisor to report accidents: www.lahitapiola.fi/vakuutustodistus
tel. +358 9 453 3666 (Mon–Fri 8am–4pm)
yritysten.henkilovahingot@lahitapiola.fi
In travel accidents or injuries: Travel Emergency Service (24h)
tel. +38 800 0 4531
matkatavarakorvaukset@lahitapiola.fi
---
---
---
---
tel. +358 9 453 3977 (Mon–Fri 8am–4pm)
y-kuljetusvahingot@lahitapiola.fi
---
tel. +358 9 453 3690 (Mon–Fri 8am–5pm)
oikeusturva@lahitapiola.fi
---